Sunday 13 June - Sunday 20 June

|

02:45pm - 04:15pm
Miss Celie's Blues
With Pippa Tooher
Two week Solo Blues course with Pippa.
This will be an all levels blues solo routine to one of my most favourite songs ever. We will explore the basic fundamentals of blues movement while working on a fun routine that will enable you to learn some of the most common blues and jazz moves. If you are a more experienced dancer there will be extra levels of difficulty for you to play with.
Numbers are limited so we can keep you all distanced while dancing.
Dates
Sunday 13th June – 2.45-4.15pm
Sunday 20th June – 2.45-4.15pm
Covid Rules
Each class and workshop will have different rules depending on the venue and teacher taking the class.
Please note that by purchasing a ticket to the class, you are agreeing to follow our Covid rules:
If you feel unwell on the day of the class, please do not attend (please email [email protected] to let us know if you aren't attending)
If you feel unwell during the class, please tell the teacher immediately. They will suspend the class and arrange for transport home for you
No entering the building before being invited to do so (please be prepared to have to wait outside before class)
Please use the hand sanitiser provided upon entry
Masks are to be worn throughout the building but can be removed in the class
Only one person at a time is allowed to use the toilet faciliites
Please bring water with you as the kitchen is off limits
Please keep your belongings next to you at your assigned spot
These are strange times for us all so do please bear with us as we navigate our brave new world. Do send any enquiries to [email protected]
The Venue
Our class takes place at St. Mary's. Check out the images below, we're to the right of the florists.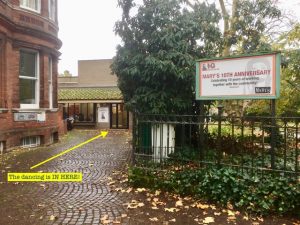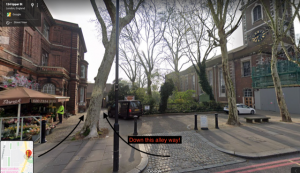 Details
Date:

Sunday 13 June - Sunday 20 June

Time:

02:45pm - 04:15pm

Cost:

£30 + booking fee
Where
The Neighbourhood Centre, St Mary's, Upper Street, London N1 2TX