Sunday
Sunday
Solo, Lindy Hop
Our Sunday classes are currently suspended
Please check back for future updates
Sunday
Sunday
With Robyn Larsen
Join the infamous Robyn for lesson or two in Swing Dancing. What is Swing Dancing? It's a collection of dances from the 1920s-1940s including Lindy hop and Charleston. Read more about it here.
Classes
Level 1 – Absolute beginners class | 2.30pm – 3.30pm
These classes are for new dancers and there is no experience required. We go over the basics every week and then throw in some new moves to get you dancing in no time. This class is drop-in, so you don't need to book in advance and you don't need to bring a partner.
Level 1.5 – Improvers class | 3.30pm – 4.30pm
This class focuses on a whole array of things, and will vary each week. We will work on technique and tips to get your dancing feeling really good. To do this class you will sometimes need to have a basic grasp of 6-beat Lindy Hop, 8-beat Lindy hop, Side-by-side Charleston and Tandem Charleston, but most weeks are also geared towards beginners in both classes, so listen out in level 1 for more info. If you need a quick refresher just ask before the class. We will also go into other styles that come under the umbrella name of 'Swing', including Blues, Balboa, and Solo jazz.
Level 2 – Intermediate class | 4.30pm – 5.30pm
A class for improving dancers who have started their social dancing journey and are wanting to move on and learn about musicality, lead/follow technique, rhythm, etc… Requirements: You should have experience of 20s Charleston, 30s Charleston, 6 and 8 count Lindy Hop including your swing out, and you can social dance to a song. If you're starting to social dance regularly (or have been for a while) and want a little more lead/follow clarity in your life, this is the place to be!
The Venue
Our class takes place at St. Mary's. Check out the images and also the map below and to see how to get there.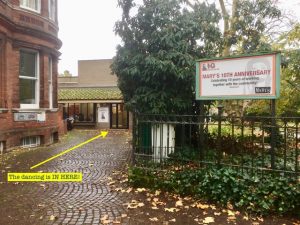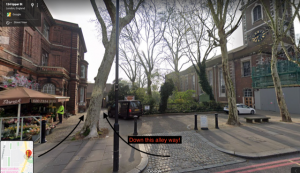 Details
Date:

Sunday

Time:

1

Level 1: 2:30

1.5

Level 1.5: 3:30

2

Level 2: 4:30

Cost:

£10 (£6 for full time university students)
Taking more than one class on the same evening? Your second class is half price - just £5 (£4 for full time university students)! We currently only take cash payments on the door, or you can buy a class card via our online shop and enjoy a discounted rate!

Access:

Our venue is accessible to wheelchair users.
Where
The Neighbourhood Centre, St Mary's, Upper Street, London N1 2TX
We're still planning the weeks from here!
Add our class to your favourites and check back soon